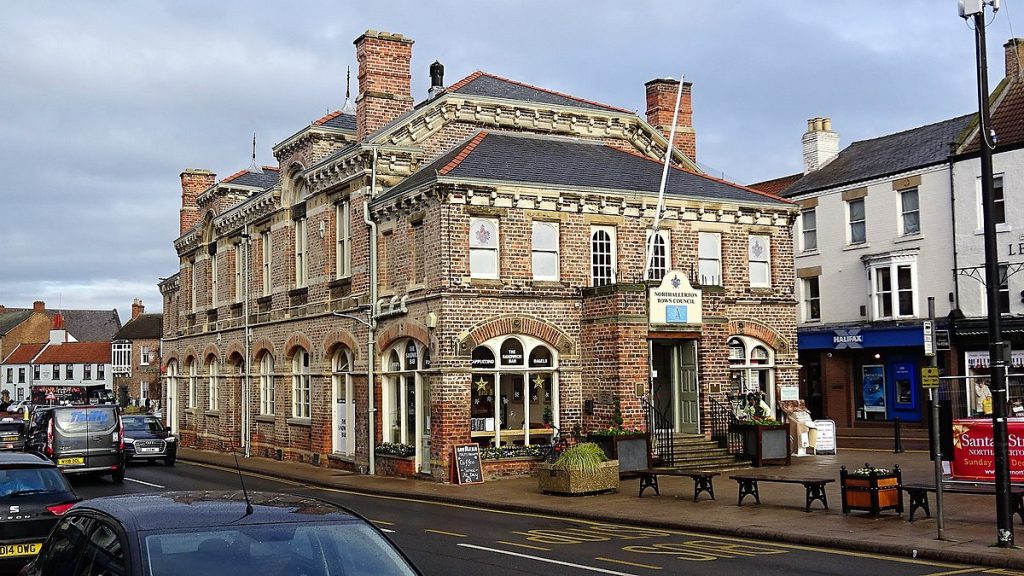 Digital TV aerial installation, fix or upgrade in the Northallerton area.
We provide services across the whole of Yorkshire, with The Aerial Team being the go-to provider of top quality TV aerial installation. Our serviced area includes the entire market town and civil parish of Northallerton. If you need a new TV aerial fixing, installing or upgrading – one of our aerial engineers are ready to help! We use a state of the art digital meter to assess the best location to install your new digital TV aerial.
It is with complete confidence and professionalism that we fit only the highest quality aerials, cables and fixings. With all of our installations completed to an excellent standard.
After installing your new digital aerial into your home, we will setup and tune your TV, PVR, DVD etc. We will not leave the property until you are fully satisfied with your set up, and know how to operate it.
To benefit from our services in Catterick & Richmond and surrounding areas, call Rob on 01748 821645 or 0773 667 8600 or click the Contact Us button.

TV Aerial repair & installation across the entire market town and civil parish of Northallerton.
Serviced areas include: Ainderby Steeple, Aldwark, Bagby, Bedale, Boltby, Borrowby, Brompton, Burneston, Burrill-cum-Cowling, Byland Abbey, Carlton-in-Cleveland, Carthorpe, Coxwold, Crakehall, Danby Wiske, Deighton, Exelby, Fadmoor, Farndale, Felixkirk. Great Fencote & Little Fencote, Great Langton. Herworth, Hornby & Hackforth, Hutton Bonville, Hutton Rudby, Ingleby Arncliffe, Kilburn, Kirby Knowle, Kirby Sigston, Kirby Wiske, Kirby Fleetham, Kirkbymoorside, Kirklington. Leeming, Masham, MortononSwale, Newby Wiske, Newton-le-Willows, North Cowton, North Otterington, Old Byland, Oldstead, Osmotherley, Patrick Brompton, Pickhill, Potto. Richmond, Rievaulx, Romanby, Scawton, Scorton, Scruton, Snape, South Otterington, Sowerby, Swainby. Theakston, Thirkleby, Thirlby, Thirsk, Thornton Watlass, Thornton-le-Beans, Thornton-le-Moor, Thrintoft, Upsall, Warlaby, Wass, Well.